Erectile Dysfunction (ED)
Almost half of the men in the UK said that they are struggling with sexual performance but often don't seek professional help. It's important to know that erectile problems are completely normal and with the right help and support, you can go back to enjoying the sex life as you remember.
If you are looking for a long-term solution to your erectile dysfunction or impotency, then our ed clinics in Coventry can help. We offer a range of treatments that are tailored to your specific needs, and we always ensure that you are comfortable and informed about each step of your treatment.
Erectile dysfunction can be a debilitating condition, but our clinic can provide you with the help you need to overcome it. We offer specialist Shockwave treatments that are safe and effective, and we will work with you to find the solution that is best suited to your needs.
Focused Shockwave Therapy for Erectile Dysfunction
If English is not you first language, then at the bottom of this page 7 video's can be found spoken in (Arabic / عربى) ( English ) (Hindi / हिन्दी) (Polish / Polski) (Punjabi / ਪੰਜਾਬੀ) (Spanish / español) (Urdu / اردو)
At our Coventry Central Chiropractic Clinic we offer the ground breaking technology of Focused Shockwave Therapy that offers effective treatment on soft tissues and for conditions such as Erectile Dysfunction including the condition Prostatitis (pelvic pain syndrome).
We are dedicated to providing our patients with the best possible care, and our Focused Shockwave Therapy treatment is just one way that we can help to improve your quality of life.
The causes of Erectile Dysfunction
Ageing
Diabetes
Prostate issues
Lower testosterone levels
Cardiac disease
Stress, anxiety, relationship issues
Other health related issues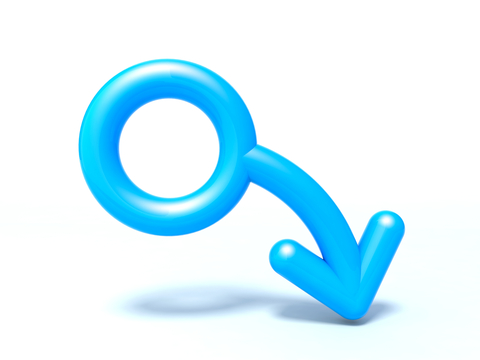 The symptoms of Erectile Dysfunction
Difficulty getting an erection
Weak erection
Erectile pain
Reduced sexual desire
Trouble keeping an erection
Erection too soft for penetration
Delayed ejaculation
Improve sexual performance with Shockwave Therapy
At Central Chiropractic Clinic, we're proud to offer the latest and most effective treatment for erectile dysfunction: Focused Shockwave Therapy. This non-invasive treatment is simple, safe, and can be completed in just a few short sessions.
Most patients who take the shockwave therapy treatment have reported an immediate improvement in the spontaneity of erections and overall improved sexual performance. We believe this is an excellent long-term solution at our Coventry Clinic and can benefit many men over their lifetime.
If you're looking for a safe, effective way to improve your sexual performance, contact us today to book a consultation. We'll be happy to discuss the shockwave therapy treatment with you and answer any questions you may have.
Focused Shockwave Therapy machines have been used in improving men's sexual health for many years and because of their precision in treatment and patient comfort, it's now becoming a popular treatment option.
It is a highly focused form of treatment that uses acoustic waves to target the affected area, and is a non-surgical treatment that is proven to be safe and effective for a range of conditions such as erectile dysfunction. It's also effective at preventing erectile conditions in the future.
Costs / Prices / Fees and Terms.
Erectile Dysfunction Consultation – £100
Erectile Dysfunction, Focused Shockwave Therapy – prepaid, course costs £780 for 6 sessions
Erectile Dysfunction – prepaid, discounted appointments 6 Sessions, Should you not complete the prepaid 6 sessions a charge of £160 per treatment will be charged against your prepayment.
Follow Up Focused Shockwave Therapy – £130 (only available to clients who have previously undertaken the full Erectile Dysfunction course at Central Chiropractic Clinic in Coventry.
Maintenance/Rejuvenation program typically every 4-6 months (if required) – costs £130 per session
If English isn't your first language
Symptoms of Erectile Dysfunction increase with age across all races, ethnicities and cultures and is more prevalent across some than in others. Find your preferred language below to find out more.
Shockwave for Erectile Dysfunction (Arabic / عربى)
Shockwave for Erectile Dysfunction (Hindi / हिन्दी)
Shockwave for Erectile Dysfunction (Polish / Polski)
Shockwave for Erectile Dysfunction (Punjabi / ਪੰਜਾਬੀ)
Shockwave for Erectile Dysfunction (Spanish / Español)
Shockwave for Erectile Dysfunction (Urdu / اردو)
Monday – Friday: 7:30am – 7pm
Saturday: 8am – 1pm