Our modern clinic in the centre of Coventry is equipped with the latest technology and facilities for chiropractors, osteopaths and physiotherapists.
We welcome freelance therapists and consultants from all medical disciplines, whether conventional or holistic.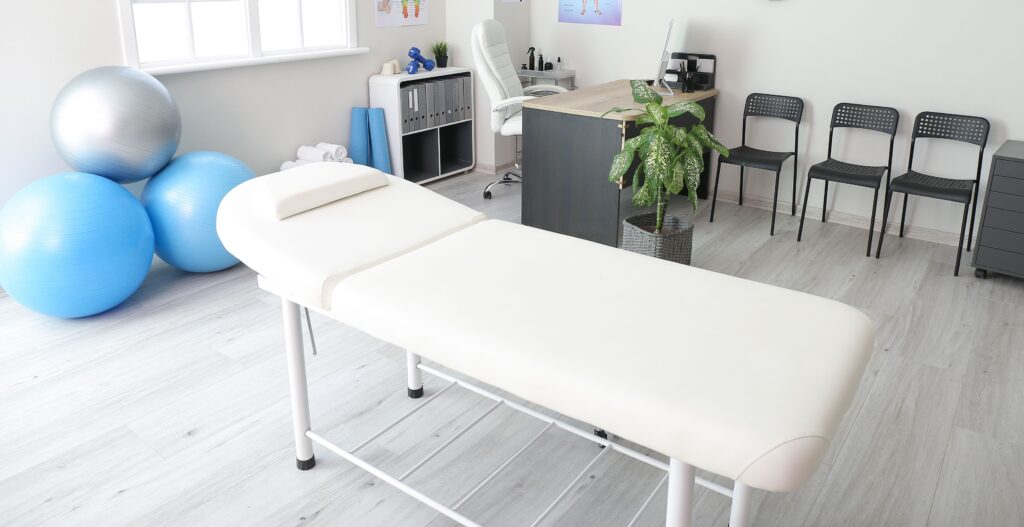 All treatment rooms can be rented daily, with the option of long-term contracts. We provide a full reception service during opening hours – Monday to Friday, 7:30am – 7:30pm and Saturday 8am – 1pm.
We have ample parking for patients and practitioners.
All independent practitioners renting one of our treatment rooms will benefit from our well-earned reputation as a leading therapy centre.
To find out more about the rental facilities we offer or to book a therapy room, call the practice on 02476 222002 or request a call back using the online form.
Monday – Friday: 7:30am – 7pm
Saturday: 8am – 1pm