Coventry Central Chiropractic, Physiotherapy and Sports Injury Clinic
The team at Coventry Central Chiropractic, Physiotherapy and Sports Injury Clinic is dedicated to empowering you and your family to achieve your true potential. We are committed to providing excellent care that meets all the needs of each patient. Our professional, qualified staff, take pride in creating a positive, family-friendly environment. 
For decades we have been helping the people of Coventry, Leamington Spa, Warwick, Nuneaton, and Rugby, to manage and overcome a wide range of injuries and conditions.
Our team of fully qualified and registered chiropractors and physiotherapists in Warwickshire and the West Midlands can assess and treat you in our state of the art clinic.
Each chiropractor is registered with The British Chiropractic Association (BCA) and The General Chiropractic Council (GCC) and has a minimum of 4 or 5 years of full-time education and training – assuring you that they can offer you the right course of pain relief for your specific problem.
All of our chiropractors are members of the British Chiropractic Association and are registered with the General Chiropractic Council. This guarantees to the public that they are fully educated having completed a minimum of a four-year full time course at an accredited chiropractic college. The principal chiropractor Maria Kibkalo DC MSc(chiro) has undergone five years of medical training, and a further five years at Anglo European College of Chiropractic in Bournemouth graduating with a Master's of Science degree in 1999. One of the requirements for maintaining registration as a chiropractor is to fulfil continuing professional development requirements which essentially means that all chiropractors must continue with post graduate training each year to maintain the highest standards of patient care.
Every cell in your body has a nerve that goes to it. The same nerve that goes to a muscle or skin cell also goes to the organs, glands, tissues and blood vessels in that area. Your brain, spinal cord and nerves control how all parts and systems of your body perform their functions. A common interference to the nervous system is the 24 moving bones of the spinal column. A loss of normal motion or position of these bones can disrupt the transmission of controlling nerve impulses throughout your body.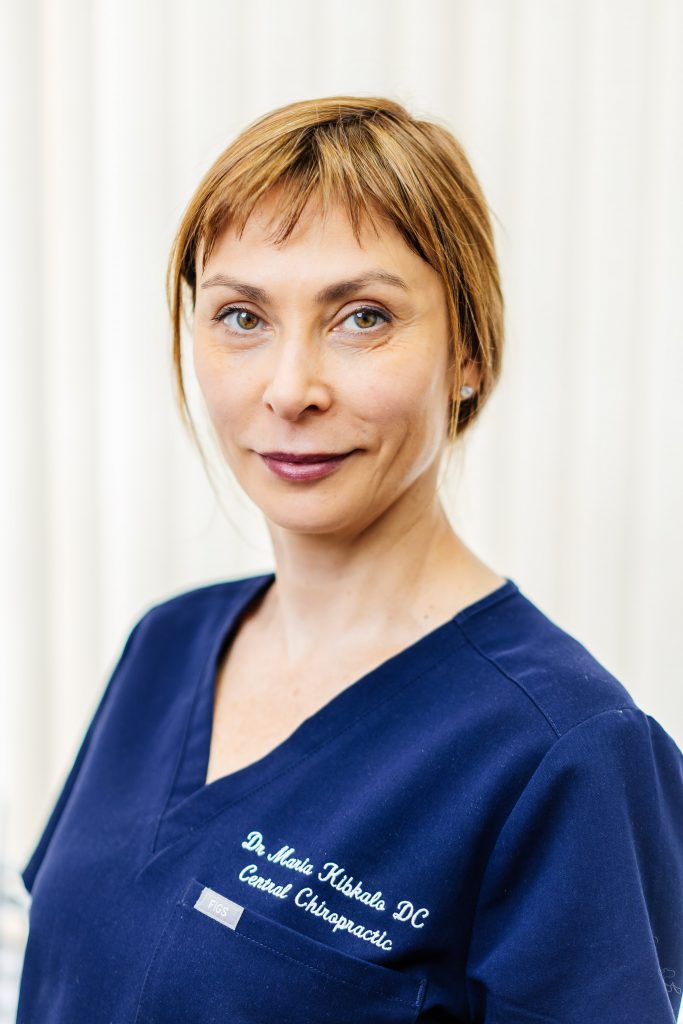 Maria Kibkalo DC MSc CCEP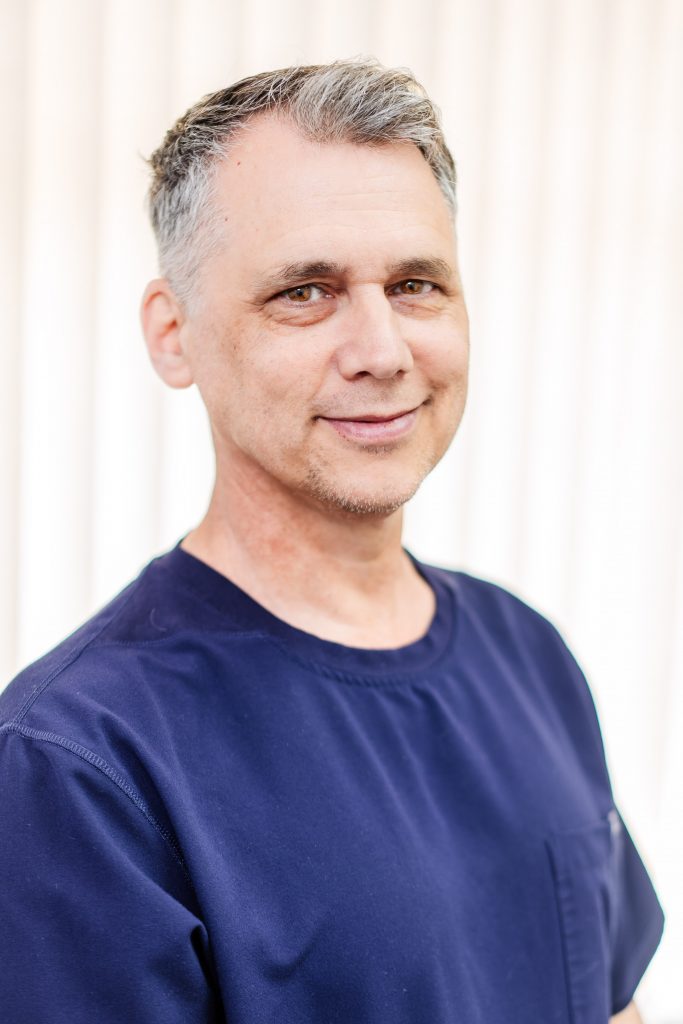 Russell Cooper BSC (HONS) Podiatrist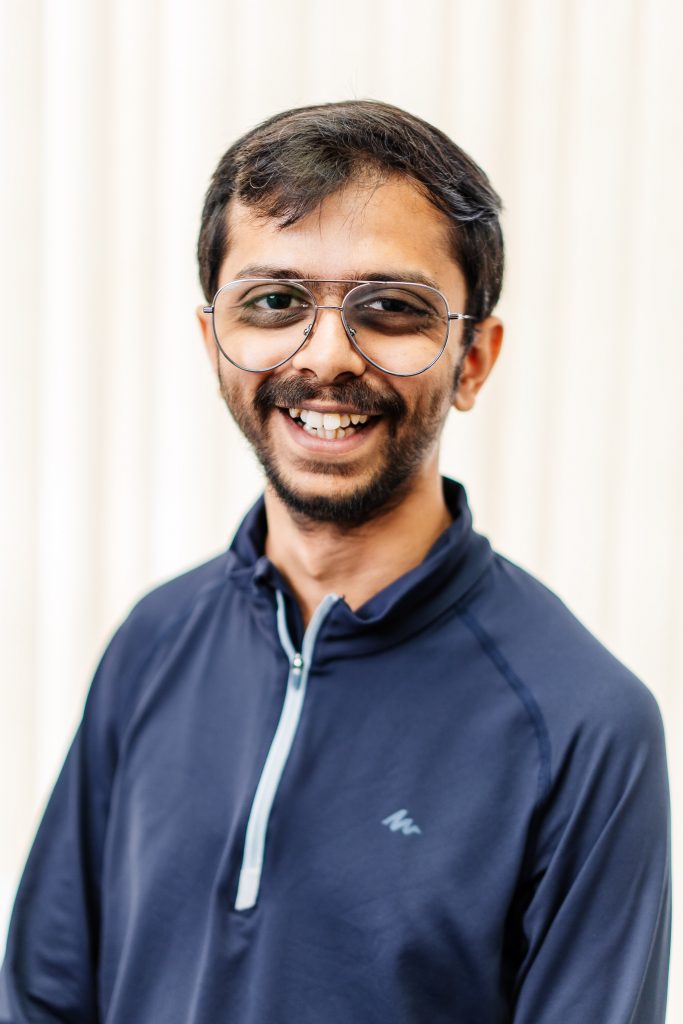 Hemin Shah (MCSP) Physiotherapist
Nkiruka Vivian Ibe, BMR (PT) Physiotherapist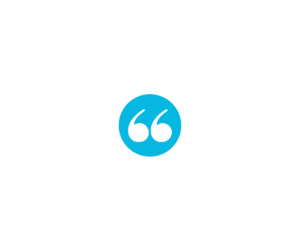 After waiting so long for NHS appointment a friend recommended Maria as I couldn't stand the pain anymore. Maria gave me full examination & diagnosed me and we started treatment after just first session it felt better. I was having acupuncture, laser, and other treatments. I've been able to come off most of my pain medication. I recommended Maria to my brother In Law & mother in law who have both been having treatment. My husband has now had his first session with Maria after a having a serious car crash. Maria is amazing and so knowledgeable. I wouldn't go to anyone else now. 
Really struggled with my lower back, totally out of the blue, made contact with Central Chiropractic Clinic and they got me in that day. My chiropractor talked me through everything and was extremely patient and professional. 4 visits and I was right as rain. I would highly recommend the practice and my chiropractor John. Many thanks to all involved at the clinic…
I have been suffering with tension in my back and ribs including a sore knee, in desperate need of help. Maria was able to see me at relatively short notice. To my surprise, she identified an issue with nerves on my stomach that has been bothering me for over a year and connected all the dots. It has been a fascinating journey and I cannot thank Maria enough for all her help thus far. She is incredibly knowledgable and proven this at each step of my treatment plan. I highly recommend Maria. She's friendly, explains everything clearly and genuinely is focused on getting you better. I would not hesitate to use Maria again.
Monday – Friday: 7:30am – 7pm
Saturday: 8am – 1pm