Coventry Back Pain Clinic | Back Pain Treatment | Sciatica | K-Laser – IDD Therapy.

Coventry Back Pain Clinic, Your Local  Specialists.
Coventry Back Pain Clinic, your local specialises in assisting those who are suffering from Back pain, our  specialised practitioners also provide various Neck Pain Treatment, Shoulder Pain Treatment, Hip Pain Treatment including Knee Pain Treatments. Back pain can affect anyone at any age and can cause a real disruption to your daily life. Coventry Back Pain Clinic operates from our central Coventry location, we are able to provide a wide range of treatment options depending upon the needs of the individual.
We provide treatment for medical professionals including GP's, Consultants, Osteopaths, Chiropractors, Physiotherapists, Acupuncturists, Bowen / Alexander technique practitioner and Sports therapists as well as members of general public
We receive private referrals from NHS GP's, Doctors, Consultants and Health Practitioners.
Coventry Back Pain Clinic.
We provide a number of specialist modalities to assist in the treatment of back pain; IDD Therapy, Shockwave Therapy, K- Laser Therapy, Digital X-rays and Diagnostic Ultrasound Scans provide professional pain relief which is non-invasive or surgical, eliminating the need for anaesthesia or injections. We have been able to assist those in the Coventry area suffering from back pain by using these forms of treatment in a variety of ways.
Book an initial consultation with our specialist staff and we can provide you with the best course of treatment to be pain free. Our back pain treatment methods have proven results with real customers which is why we have managed to build such a strong reputation within the local area.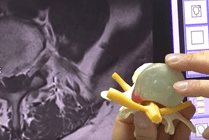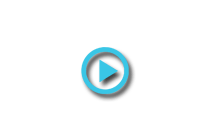 Coventry Back Pain Clinic, IDD Back Therapy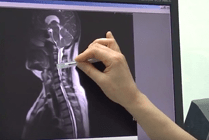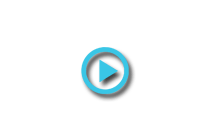 IDD Neck Therapy
IDD Therapy : Click for IDD  main page for info for treatment plans including cost and terms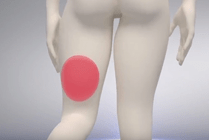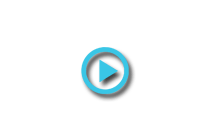 Hamstring Hyper Tenicity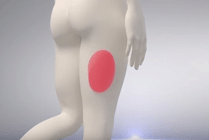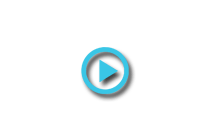 Ilio Tibial Band Syndrome
Shockwave & Laser Therapy  Click to main page and view 18 specialist treatment video's including cost and terms 
 Coventry Back Pain Clinic Your Local Coventry Back Pain Specialist
Back pain can be extremely painful, affecting how many people live their lives. If you are suffering from back pain in the Coventry or Warwickshire area and are searching for a local physiotherapist or chiropractor to ensure you receive the best possible treatment available, then we at Central Chiropractic and Back Pain Clinic are here to help.
Our back pain clinic is located in central Coventry (CV1 2LD) just off junction 6 of the ring road, with parking for up to 25 cars. We are ideally situated to offer back pain treatments to those who are based in Coventry, Warwickshire and nearby areas.
We understand this at Coventry back pain Clinic, the detrimental effect that back pain can have and with a comprehensive understanding of the causes of back pain, we are confident we are able to identify the cause of the problem and provide treatment to alleviate the pain and help you get your life back on track.
Back pain can occur from a variety of things including poor posture, stress, disc problems and injury. Identifying the cause is the first step to the treatment of back pain.
Back Pain Clinic, Coventry.
The back extends from the top of the buttocks to the lower region of the neck and shoulder, and is therefore a main component of the human body. The back structurally supports the trunk of the human body and the head, it is surrounded by a number of muscles and houses the main nervous system which runs to the rest of the body.
Any injuries which occur to the back are often very painful and hard to identify. At Central Chiropractic Clinic we have years of experience which allows us to pinpoint the cause of the problem and identify the best form of treatment. Book an appointment with our helpful and friendly staff by giving us a call on 024 76 222 002.
Back Pain Clinic, in Coventry Treatment for Sciatica, Disc and Nerve Pain.
Did you know that approximately 80% of people in the UK suffer from back pain at some point in their life?
The lower back is very susceptible to injury due to the very nature of its design – it needs to be supple and flexible to allow for a greater level of movement, but this can also increase the risk of injury to the lower back. Injuries to the lower back typically include sprained ligaments, ruptured discs, trigger points, inflamed joints and strained muscles however we also deal with a number of different injuries and causes of pain in the lower region of the back which range from poor posture and kidney infections.
Back Pain Coventry & Warwickshire
Pain in the lower back can restrict your movements, causing pain when you bend down, lean over or swivel to the side. At Central Chiropractic, back pain clinic, we believe that chiropractic treatments are the best form of lower back pain treatment. Chiropractic treatment centres on repositioning the spine to ensure that your posture is correct, and the treatment re-establishes normal vertebral motion in the spine. Chiropractic treatment is effective at treating the problem and is considered a long-term solution.
If you are suffering from lower back pain in Coventry, Warwickshire or nearby areas, book an appointment in our Coventry-based clinic today by calling on 02476 222 002.
Request an Information Pack
[contact-form-7 id="16872" title="IDD Therapy"]
IDD Fees and Terms
Fees:
         .    IDD Disc Therapy - Free Consultation
Per IDD session at our Clinic: are discounted to £45 for block of ten when prepaid.
In addition to 10 treatment course of IDD treatment bought in advance we offer two 30 minutes sessions of Laser Therapy FREE OF CHARGE giving you potential saving of £66.
We have noted that the low level laser therapy option does facilitate the changes introduced by IDD treatment. If you are deemed a suitable candidate for IDD the treatment is charged at a cost of £55 for one hour for the first treatment appointment.This allows us gather all appropriate information and have a discussion before the treatment begins, apply heat to the appropriate area pre the IDD treatment, the treatment time itself and a cold pack application post treatment.
Non completion of the prepaid IDD Therapy sessions.
Should you for one reason or not you do not complete the IDD Therapy course and any refund that may be due, will no longer be eligible to the discount price of £45 per treatment, therefore you will be charged the full non- discounted price of £75 per treatment that has been undertaken.
IDD may not be suitable if you have any of the following conditions.
Osteoporosis
Severe Canal Stenosis
Surgical hardware in the spine
Severe Scoliosis
Abdominal Aortic Aneurysm.
Vertebral Fusion. Inflammatory
infectious condition
Pacemaker
Pregnancy (dependent on how many weeks on, or the affected area)
Some Annular tears
Unresolved fracture of the spine.
Spondylolisthesis
Spondylosis
Open Growth Plates
Severe Canal Stenosis
Surgical hardware in the spine
Get An Appointment
Get an appointment today by filling out the form below.