Shoulder pain is a common ailment for many individuals in Coventry and the Midlands and is typically caused through general wear and tear of the cartilage which can lead to degenerative arthritis or injury.
The shoulder itself is very susceptible to injury due to the fact that the shoulder socket is smaller than the ball which it holds, and therefore is very reliant on the ligaments, tendons and surrounding muscle to keep everything in place. The shoulder consists of two cartilages – the first is articular cartilage which enables the bones to move around freely whilst the second cartilage is called the labrum which is more fibrous.
These effectively enable the shoulder to be supple and strong, allowing the shoulder to move freely whilst still being strong enough to push, pull and lift.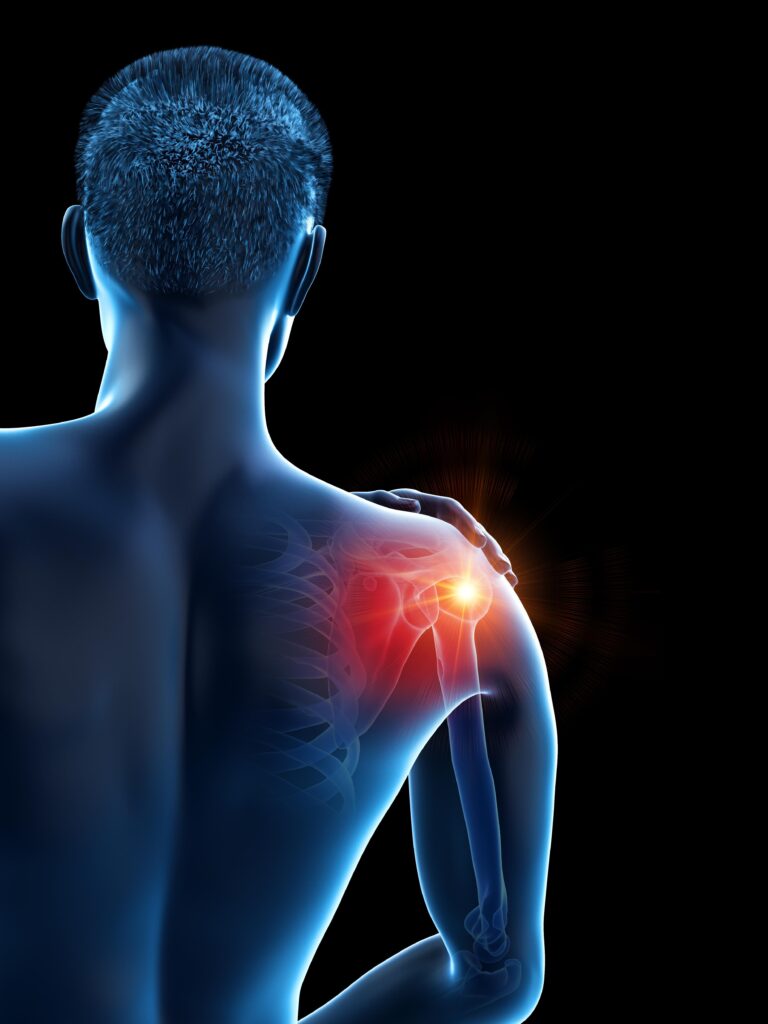 Shockwave Therapy.  Treatment for frozen shoulder pain, adhesive capsulitis and deltoid release.
Shockwave Therapy for shoulder pain,  subscapularis tendonitis, injuries and trigger points.
Shoulder pain can be the result of a number of injuries which include sprains, strains, dislocation and infection, and at Central Chiropractic Clinic we have a team of specialist physiotherapists and chiropractors who are qualified to treat disorders of the bone and muscle and are therefore able to treat those who suffer from shoulder pain in Coventry and the Midlands.
With this in mind, we are confident that we can develop a plan of action to treat the shoulder pain you are experiencing and restore the range of movement you once had.
Monday – Friday: 7:30am – 7pm
Saturday: 8am – 1pm