When the sciatica nerve (the longest nerve in the body) is compressed or irritated it can lead to pain; any pain that is caused by this is given the name sciatica. The most common causes of this are a slipped disc although it can also be caused by injury, growth of the spine or infection and in a few cases there is no obvious cause of why the pain has originated.
At Central Chiropractic Clinic we offer a sciatica treatment service from our practice in the centre of Coventry, helping relieve patients with servere pain. Before we can treat the pain we have our patients undertake an examination including a physical assessment to check muscle strength and reflexes. Our team of fully qualified chiropractors have under gone extensive training that allows them to source the root of the problem efficiently in order to deliver an effective course of treatment.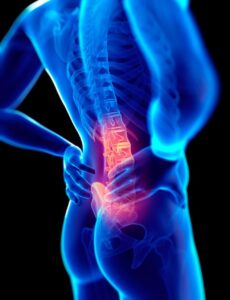 Treating patients across the Midlands
We are also able to offer our sciatica treatment to the whole of the Warwickshire area as well. If you are suffering from any type of pain that you believe has been caused by the sciatic nerve then make sure you contact us immediately to ensure that we diagnose the best treatment option. There are a number of treatment options available to sciatic patients depending upon the circumstances of the pain, these include physical or medication and can be prescribed based on your needs.
Our clinic provides on site IDD Disc Therapy, Shockwave Therapy, K-Laser Therapy, digital x-rays and diagnostic ultrasound scanning. Specialist modalities including IDD Therapy, Shockwave Therapy, K-Laser Therapy are proven successful in treating chronic and recurrent injuries and conditions.
Monday – Friday: 7:30am – 7pm
Saturday: 8am – 1pm