Neck Pain Coventry | Neck Pain Treatment Cervical Specialists | Video's.

Neck Pain Coventry.  Cervical specialists providing pain relief and treatment.
Neck problem can sometimes cause hot, burning, shooting, or stabbing in your shoulders or into one or both of your arms. This can be due to nerve pain.
Neck pain can also cause headaches.
Neck pain in Coventry,  Our cervical specialists provide for chronic and mechanical neck pain in Coventry, neck pain treatments provided are Chiropractic, K-laser and IDD therapy, and are available  for members of general public as well as medical  professionals including  GP's, Consultants, Osteopaths, Chiropractors, Physiotherapists, Acupuncturists, Bowen / Alexander technique practitioner and Sports therapists.
We receive private referrals from NHS  GP's, Doctors, Consultants and Health Practitioners.
Our specialist modalities called IDD Therapy, Shockwave Therapy, K- Laser Therapy, Digital X-rays, Diagnostic Ultrasound Scans – provide professional pain relief  which is  non-invasive or surgical, eliminating the need for anaesthesia or injections.
Neck Pain Coventry, Proven Treatments
IDD Therapy, extarcorporeal Shockwave Therapy and K- Laser Therapy are proven successful in treating acute and chronic pain conditions including trapped nerves, sciatica, RSI and recurrent injuries, tendonopathies, bursitis,  Achilles tendinitis, and other painful conditions affecting hip, knee, ankle, heel and foot joints.
Aside from supporting the head (which is 5kg in weight) the neck, which is composed of the vertebrae and ligaments, provides needed stability to the spine and allows the neck to move freely. Yet due to the delicate nature of the neck, and the stress and strain which the neck is subject to it is extremely susceptible to injury. Often these injuries are temporary, but other cases require medical treatments to relieve the systems and the neck pain.
At Central Chiropractic Clinic we have a team of fully qualified physiotherapists and chiropractors who have years of experience treating a wide range of neck pain to those living in Coventry and Warwickshire and the surrounding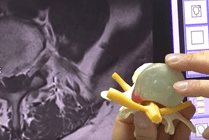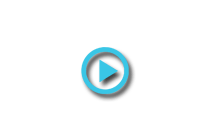 IDD Back Therapy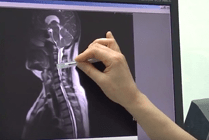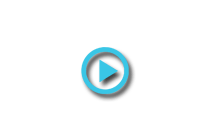 Neck Pain Coventry, IDD Therapy.
IDD Therapy : Click for IDD  main page for info for treatment plans including cost and terms 
Shockwave & Laser Therapy  Click to main page and view 18 specialist treatment video's including cost and terms 
Neck Pain Coventry.
Neck pain is typically the result of abnormalities in the soft tissue, muscles, nerves or ligaments. However there are other causes of neck pain which can arise from prolonged wear and tear or infection. At Central Chiropractor Clinic we will identify the cause of the neck pain and ensure that we use the best neck treatment using Low Level Laser Therapy, IDD Therapy, Physiotherapy and Chiropractic for the problem.
One of the most effective neck treatments we offer in Coventry and Warwickshire is cold laser therapy. This has a five star rating and historically has been very effective at treating neck  injuries. If you are suffering from pain or stiff neck and you are searching for neck treatment in Coventry, Warwickshire or nearby areas be sure to get in touch with Central Chiropractic Clinic today and book an appointment by telephoning us on 02476 222 002.
Neck Pain Coventry.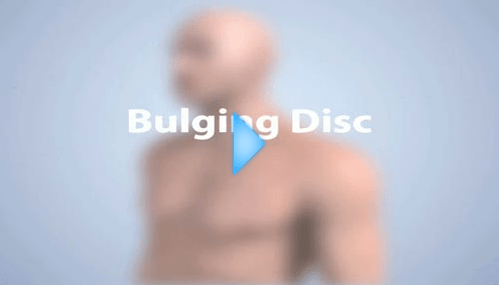 Request an Information Pack
[contact-form-7 id="16872" title="IDD Therapy"]
IDD Fees and Terms
Fees:
            Free Consultation for IDD Therapy.
Per IDD session at our Clinic: are discounted to £45 for block of ten when prepaid.
In addition to 10 treatment course of IDD treatment bought in advance we offer two 30 minutes sessions of Laser Therapy FREE OF CHARGE giving you potential saving of £66.
We have noted that the low level laser therapy option does facilitate the changes introduced by IDD treatment. If you are deemed a suitable candidate for IDD the treatment is charged at a cost of £55 for one hour for the first treatment appointment.This allows us gather all appropriate information and have a discussion before the treatment begins, apply heat to the appropriate area pre the IDD treatment, the treatment time itself and a cold pack application post treatment.
Non completion of the prepaid IDD Therapy sessions.
Should you for one reason or not you do not complete the IDD Therapy course and any refund that may be due, will no longer be eligible to the discount price of £45 per treatment, therefore you will be charged the full non- discounted price of £50 per treatment that has been undertaken.
IDD may not be suitable if you have any of the following conditions.
Osteoporosis
Severe Canal Stenosis
Surgical hardware in the spine
Severe Scoliosis
Abdominal Aortic Aneurysm.
Vertebral Fusion. Inflammatory
infectious condition
Pacemaker
Pregnancy (dependent on how many weeks on, or the affected area)
Some Annular tears
Unresolved fracture of the spine.
Spondylolisthesis
Spondylosis
Open Growth Plates
Severe Canal Stenosis
Surgical hardware in the spine
Specialist modalities including IDD Therapy, Shockwave Therapy, Low Level Laser Therapy are proven successful in treating chronic and recurrent injuries and conditions.
Get An Appointment
Get an appointment today by filling out the form below.