At Central Chiropractic Clinic, we offer specialist Focused and Radial Shockwave Therapy, Medical K- Laser, IDD Therapy and Acupuncture for chronic and acute pain and injuries, inflammatory conditions including osteoarthritis and rheumatoid arthritis.
Proven successful in treating acute and chronic pain conditions including trapped nerves, sciatica, RSI and recurrent injuries, tendinopathies, bursitis, Achilles tendinitis, and other painful conditions affecting hip, knee, ankle, heel and foot joints.
The benefits of Shockwave Therapy
Shockwave Therapy or extracorporeal shockwave therapy (ESWT) is an innovative, cost-effective, evidence-based treatment for tendon pain (often known as tendinitis or tendinopathy) and other conditions throughout the body. Extracorporeal means outside of the body.
The main benefits of shockwave are pain relief and restoration of function. Shockwave therapy has been shown to be an effective treatment modality for a range of common tendon complaints including plantar fasciitis, Achilles tendinopathy and tennis elbow.
The benefits of K-Laser Therapy
We specialise in the use of K-Laser Therapy, which is proven to offer effective relief for a wide variety of painful conditions. With no adverse effects, this non-invasive, painless and safe treatment uses laser light energy to stimulate cells; encouraging healing whilst also helping to relieve pain.
Non-invasive:  The lasers used are not strong enough to cause damge
Non-toxic: Laser light energy is not harmful to your health at this level
Highly effective: You can expect to see great results within ten to twelve sessions
Easily applied:  Your treatments will be simple and straightforward 
Cure rate more than 95%:  This form of therapy has a fantastic success rate in the treatment of a range of conditions
No known side effects:  Proven to be painless and safe
If chronic or acute pain is causing you discomfort, Low Level Laser Therapy could provide the solution you have been looking for. In ten to twelve sessions, you could gain significant relief from any number of conditions, ranging from back and neck pain to joint pain, sprains and strains. A simple yet highly effective treatment, we recommend Cold Laser Therapy for the treatment of a variety of aches, pains and injuries. When you need pain relief that is proven to work, we can help. There are many advantages to opting for Low Level Laser Therapy over other methods of pain relief.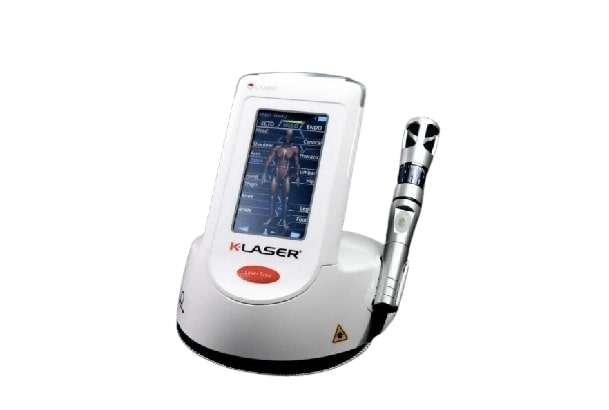 Monday – Friday: 7:30am – 7pm
Saturday: 8am – 1pm