Back Pain Leamington Spa | Shockwave – K- Laser – Laser Acupuncture | IDD Therapy.

Back Pain Leamington Spa, providing Back pain treatment for medical professionals including  GP's, Consultants, Osteopaths, Chiropractors, Physiotherapists, Acupuncturists, Bowen / Alexander technique practitioner and Sports therapists as well as members of general public.
We receive private referrals from NHS  GP's, Doctors, Consultants and Health Practitioners.
Our specialist modalities called IDD Therapy, Shockwave Therapy, K- Laser Therapy, Digital X-rays, Diagnostic Ultrasound Scans – provide professional pain relief  which is  non-invasive or surgical, eliminating the need for anaesthesia or injections.
Back Pain Leamington Spa.
IDD Therapy is a back pain treatment and neck pain treatment, extarcorporeal Shockwave Therapy and K- Laser Therapy are proven successful in treating acute and chronic pain conditions including trapped nerves, sciatica, RSI and recurrent injuries, tendonopathies, bursitis,  Achilles tendinitis, and other painful conditions affecting hip, knee, ankle, heel and foot joints.
There can be many reasons why you are suffering from a bad back, so before we instigate the best course of back pain treatment, in Leamington , we will first aim to uncover the cause of the problem. Potentially relating to a bad posture, stress or problems with discs, after we have highlighted the cause, our team will be in a far better position to devise a treatment programme that not only eases your pain at present but also goes a long way to preventing it from arising again in the future.
Specialist back pain treatment, modalities including IDD Disc Therapy, Shockwave Therapy, Low Level Laser Therapy are proven successful in treating chronic  and recurrent injuries and conditions.  
IDD therapy, click here for the main IDD page for video's costs and terms 
Shockwave & Laser Therapy  click for video library, conditions and injuries, from shoulder to foot 18 in all may be viewed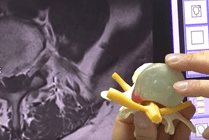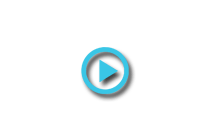 IDD Back Therapy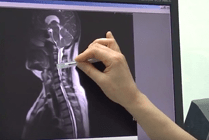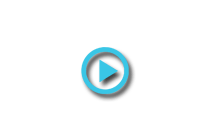 IDD Neck Therapy
Back Pain  Leamington  Spa.
If you are currently suffering from back pain in Leamington Spa, calling on our services could be the best thing you ever did; getting your life back on track without the ever present pain you are currently experiencing. With a state-of-the-art clinic at your disposal in addition to a highly skilled team of chiropractors who have access to the very latest equipment and utilise innovative chiropractic techniques, you can feel confident that we will get to the route of your problem. If you are based in Leamington Spa and are looking for back pain treatment to ease your suffering, contact Central Chiropractic Clinic today.
Give us a call on 02476 222 022 to discuss your back pain problem and arrange an appointment to come and see a member of our team.     .
Get An Appointment
Get an appointment today by filling out the form below.