Ankle Injuries Coventry, Treatment Shockwave & Laser Therapy.

Ankle Injuries Coventry, Diagnostic Ultrasound Scan and Digital X-Rays,Treatment Shockwave & Laser Therapy.
Specialist modalities used are IDD Disc Therapy for neck and back pain. Shockwave Therapy and Low Level Laser Therapy are proven successful in treating chronic and recurrent ankle injuries  and conditions.
Ankle injuries or sprains follow with a sudden twisting or stretching, and commonly occur in a joint with existing muscle weakness or which has been previously injured. Whether you twist your ankle during exercise or step on an uneven surface, the pain of a sprained ankle can be quite severe. The required treatment will depend on the extent of the ligament damage, and Central Chiropractic Clinic can offer a range of effective treatments for ankle injuries and Sprains in Coventry.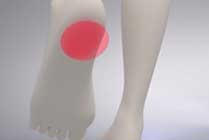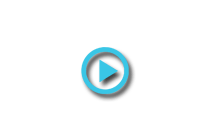 Plantar Fasciitis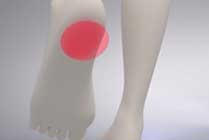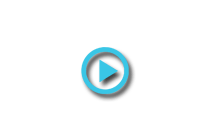 Heel Spurs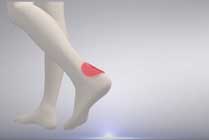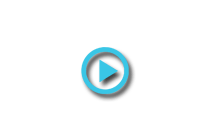 Heel Spur Achilles Insertion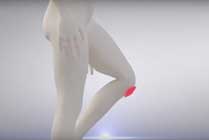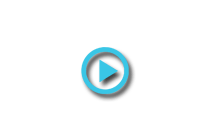 Patella Tendonitis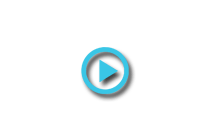 Calf Strain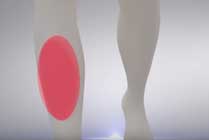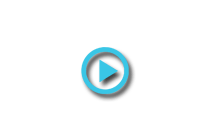 Shin Splints
Shockwave & Laser Therapy  click for video library for conditions and injuries from shoulder to foot 18 in all may be viewed 
Ankle Injuries and Treatment
Sometimes rest and the application of ice to the injured area are sufficient to relieve the pain of a sprained or ankle injuries, but if your pain is more severe, you may want to consider Shockwave therapy and low level laser therapy. This can accelerate the healing process and bring fast, effective pain relief in a safe and non-invasive way. In more serious cases, a cast may be required, or even surgery.
A consultation at our clinic in Coventry will enable us to assess your condition and decide which ankle injury treatment will be best for your individual injury. We are specialists in offering cold or low level laser therapy, which is proven to offer effective relief from the pain of ankle sprains, fractures and injuries.
To learn more about the ankle injuries treatment available in Warwickshire, get in touch with our expert team today to discuss our services or book an appointment at our clinic. We will be happy to talk you through how we can help you, so if ankle pain is causing you discomfort, don't suffer: let Central Chiropractic and Physiotherapy Clinic ease your pain.
Specialist modalities include IDD Disc Therapy,  Shockwave Therapy, Low Level Laser Therapy are proven successful in treating  chronic and recurrent injuries and conditions.
Injuries Treated
Athletic & Sports Injuries
Ankle sprains
Arthritis
Achilles Injury
Ligament Tear
Tendonitis
Ankle Fractures
Muscle sprain and spasms
Wound Management
Inflammatory conditions treated