Hand Pain in Coventry, Dupuytrens-contracture, Shockwave & Laser Therapy.
Sat 26 Sep 2015
Gymna ShockMaster or Shockwave therapy   for Hand Pain conditions such as Dupuytrens-contracture and Trigger Finger.
What is radial shockwave therapy?
Radial shockwave therapy is the perfect treatment method for all chronic and complex musculoskeletal conditions including Dupuytrens Contracture . Operational principle A rapidly-moving projectile transfers its energy to the applicator. The generated radial shockwaves are spread out and absorbed by the area of the body that is being treated. Effects Pain reduction: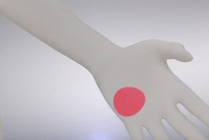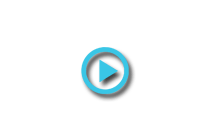 Dupuytrens Contracture
Shockwave & Laser Therapy  click for video library, for specialist treatment for conditions and injuries, from shoulder to foot 18 in all can be viewed 
• Liberation of substance P
• Hyperstimulation of pain sensors Regeneration of affected tissue:
• Improved blood perfusion and new vascularization
• Increases in growth factors • Increases in mesenchymal stem cells
• Stimulation of the metabolism Mechanical effects: • Breakdown of calcifications and fibroses Benefits
• Success rate of around 80%  for Dupuytrens-Contracture
Short treatment times for hand pain- Dupuytrens-contracture  : approx. 10 minutes • 6 to 8 treatment sessions needed on average • Realistic alternative to surgery
Shockwave therapy  • Chronic tendinopathy and enthesopathic conditions in general • Tennis elbow/lateral epicondylitis • Golfer's elbow/medial epicondylitis • Hand pain -Dupuytren's contracture • Ledderhose disease • Heel spur/plantar fasciopathy • Shin splints/anterior tibial syndrome • Patellar tendinopathy • Achilles tendon pain • Myofascial pain syndrome • Iliotibial band syndrome • Cervicalgia • Tension headaches • Lumbago • Cellulitis • Pseudoarthrosis • Metatarsalgia • Acupuncture points • … Shin splints/tibial stress syndrome Pain reduction.
Regaining levels of activity before the injury. Indications Shoulder pain Reduction of pain-induced mobility restrictions.
Removal of any calcifications. Myofascial pain syndrome Disruption of permanently contracted sarcomeres in the muscle fibres. Reduction of radiating and local pain. "ShockMaster® is outstanding for patients with chronic pain including hand pain. We have comfortably treated many patients with hand pain- Dupuytrens-contracture, resulting in significant and lasting improvements.